Price Match Guarantee
If you think our product price is higher than some of the competitor price? It happens. Good for you that we'll match the competition price.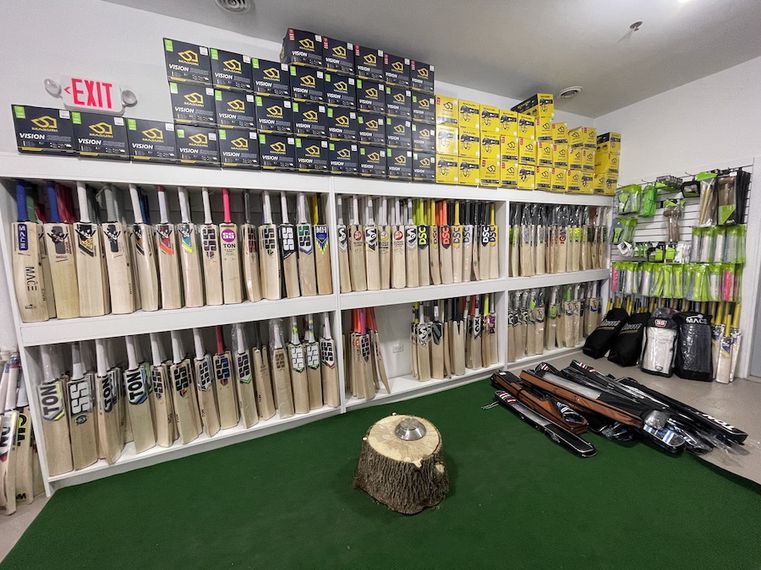 What qualifies for a price match?
Identical & Available
Both items (Cricketmerchant.com and the competitor's) should be exactly the same and currently in stock. This includes, year make, model, and barcode.
Found at Competitors
To be eligible, the item should be available on competitors website and official company social sites, such as Facebook, Twitter, Instagram etc. Competitor must be USA/UK/Canada based business.

Brand New
Only new, unopened items are eligible. Display items and or floor items are not eligible. For items such as cricket bat with most brands must be in plastic seal wrap.

Found it for less? Here's what you do:
1. Before you buy it,
Contact Us
or call us +1 (630) 534 5142 to request a price match.
2. Let Customer Service know where you found the lower price. We'll verify the price match on the spot.
3. Once it's verified, you'll get an immediate discount to purchase at competitors price. Happy shopping!
Terms & Condition


Covered / Not Covered


Our goal is to make sure you think of Cricketmerchant.com first when you shop. The Price Match Guarantee helps you get the best price for a new item that is advertised for less on a qualifying online Competitor's website. See below for more details.
Covered: Prices are matched under the Cricketmerchant.com Price Match Guarantee when:
The request is from a registered Cricketmerchant.com buyer, who is a U.S. resident, is signed into their Cricketmerchant.com account, and the purchase will be shipped to one of the 48 United States;

The Cricketmerchant.com buyer requests a price match of a specific item listed on Cricketmerchant.com at the time of purchase and before the purchase is completed (but not post-purchase);

Both items on Cricketmerchant.com and qualifying Competitor's website are verified as new condition, identical by a universal product identifier (UPC or brand + manufacturer part number), available and in-stock on both websites by an Cricketmerchant.com customer service agent at the time the price-check is conducted by the agent;

The item is advertised at a price less than the Cricketmerchant.com item;

The price difference does not exceed the lesser of $500 or 50% of the item's advertised price found on a competitor's website; and

Only one unite per Cricketmerchant.com buyer per day is matched.
Not Covered:
Price match products will not be entitled for FREE SHIPPING.

Price match products will void product warranty.

Products that does not include Customs, Duties & Taxes will not be a valid price match request.


Listed on Amazon.com, ebay.com, alibaba.com, flipkart.com, or similar sites that operates within United States 50 states of outside United States

Refurbished or used.

Competitor prices after applicable rebates, free offers, coupons or specific one-time-only promotions from a Competitor's website, specific offers based on bundle pricing, volume or lot discount are applied.

Price match cannot be used in conjunction with any other Cricketmerchant.com coupon, no can it be redeemed for cash.

Purchases during the weeks of Thanksgiving and Cyber Monday.

An error or misprint on a Competitor's website.
Cricket Merchant LLC will issue price adjustment up to fourteen (14) days after original purchase date:
Does Cricket Merchant LLC offer price adjustment?
If a regular priced item you purchased is offered by us at a lower price within fourteen(14) days of your original purchase, the item may be eligible for a price adjustment. Merchandise purchased on clearance or price less than regular retail price is not eligible for price adjustment. Simply present your original receipt or packing slip for price adjustment.
This Price Match Guarantee policy is subject to change without notice. Cricketmerchant.com reserves the right to refuse a Price Match Guarantee request in order to prevent fraud/abuse and ensure the integrity of the Cricketmerchant.com website. The claim quantity limit of one matched item per day per user shall be strictly enforced, and any effort or collusion by any buyer to circumvent these terms and conditions, commit fraud or abuse the price match guarantee program shall be strictly enforced. Cricket Merchant LLC may take reasonable action to prevent fraud and abuse and to otherwise enforce this policy and all other policies, laws, rules, and regulations governing Cricket Merchant LLC, and their shopping experience. All other Cricketmerchant.com terms and conditions and policies apply. Effective as of June 01 2017.