`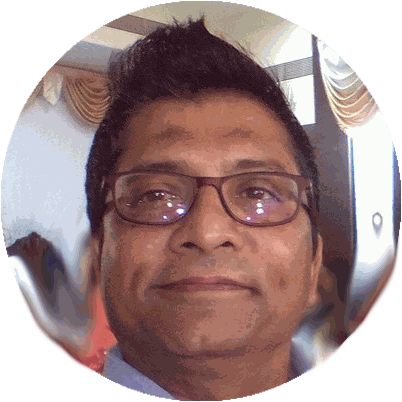 Amit Joshi, CEO India
Co-Founder and chief visionary, Amit's ability to think ahead of time got this Company started. His 2008 USA visit got him thinking, where others see impenetrable barriers, he takes challenges to embrace and obstacles to overcome.
Nipun Joshi
Nipun Joshi, Co-Founder and President/CEO, brings in-depth experience in large program management, large client relationships, change management and new initiatives, technology enabled business solutions, business and strategic planning. He has good knowledge of retail and high-tech distribution domain. Currently, in-charge of handling online business including product mix, vendor relationships, import & export, brand management and finance. He has played Cricket at the highest level in the various age groups in India before moving to USA. Nipun Joshi has activated himself to promote Cricket at the Entry level in the Schools of Chicagoland.
Mr. Nipun's high technology and sports business background, coupled with his entrepreneurial experience, makes him the ideal leader to drive this sporting goods retail/internet endeavor. He spent almost 15 years leading and managing retail and sales enable solutions at various clients to name few, Motorola Solutions Inc, Zebra Technologies, and HCSC. Mr. Nipun received his Bachelor of Science in Computer Science from Northeastern Illinois University and a Masters in Computer Science from Northeastern Illinois University.
In his cricket career, Mr. Nipun opened the innings in various age group playing cricket for Gujarat in National tournaments, Saurashtra, Districts level, and local Club level games. Jayanti Dharagiya and Bhavnagar Cricket Icon Ashok Patel, the only player from Bhavnagar who played for India, coached him.
Mr. Nipun Joshi's favorite shirt number is 28, which he still wears on his club jersey "MACE Gladiators".
" Believes in impossible, hence never gives up on something that is dear to heart ."

CRICKET MERCHANT LLC - ELEVATES YOUR GAME!!!
Our online shop includes: Cricket Bat, Gloves, Thigh Pads, Legguard, Helmet, Cricket Bat Mallet, Cricket Bat grips, Bails, Box Protector, Caps, Chest Guard, Elbow Guard, Kit Bags, Stumps, Wicket Keeper Gloves, Wicket Keepers Pads and many more accessories.
Headquarters at: 903 W. Washington St, Suite 300, West Chicago IL 60185 U.S.A | Local: 1(630) 534 5142
Canada Location: 606-555 Brimorton Drive, Scarborough, ON M1H 2E9 | Phone: 1(647) 948-8986
Cricket Merchant is a prominent export house of cricket equipment and accessories under one roof. Cricket Merchant was established in the year 2007/08 by visionary Mr. Amit Joshi and Mr. Nipun Joshi, who command vast knowledge and experience in the field of Cricket Equipment & Accessories. Our sphere of activities includes supplying Cricket Equipment & accessories. We subscribe to stringent quality checks that are in compliance with international standards.
Cricket Merchant guaranties quality service. We do welcome suggestion and best practices.
Since the very inception of our discerning company, we have been working on ethical business principles of honesty and integrity, in order to provide total customer satisfaction to our perceptive and discerning customers & clients of all over the world.
Owing to our superior quality standards and commendable business ethics Cricket Merchant LLC has become a company which sells its product at less, 365 days. Quality service and initiative will be the company's hallmarks.
The ultimate objective of Cricket Merchant is to supply the most efficient, reliable, and durable cricket equipment & accessories, all over the world, promptly, punctually, smoothly, safely, and economically. Cricket Merchant will always concentrate on offering value-added items that stand out in a crowded market-place.
We run our business from Chicago in USA, Toronto, ON, Canada and Ahmedabad, Gujarat, India.
Naperville, IL USA and Scarborough, ON Canada fulfills orders placed from: North America, Latin/South America & Caribbean
Ahmedabad, Gujarat India fulfills orders placed from: Asia, Europe, UK, Africa Continant, Asia Pacific, Australia, New Zealand
To all of you, from all of us at Cricket Merchant LLC - Thank you and Happy Shopping!
Amit & Nipun Joshi
Proprietor's at Cricket Merchant LLC
OUR OFFER IS BASED ON 3 COMMITMENTS, WHICH DRIVES OUR BUSINESS AND OUR PARTNERS
Original Brand Products
We sell original brand products. Our reputation was built on the first value. With brand comes quality.
Service & Warranty
We are always reachable to help you, do not hesitate to contact us at any time 1(630) 534 5142
Price
Our prices are the lowest in the region, if you find cheaper elsewhere, we will refund the difference.
Why buy from Cricketmerchant.com?
Cricket Merchant LLC is distributor and retailer of many cricket brands listed below.
All products are covered under brand warranty, however each of these item will have different duration on warranty.
Call us and ask for additional information 1(630) 534 5142. We are happy to server you and are looking forward for your
WE OFFER WORLD'S FINEST BRANDS IN OUR STORE
BEST BRANDS
From, United Kingdom, Australia, India & Pakistan