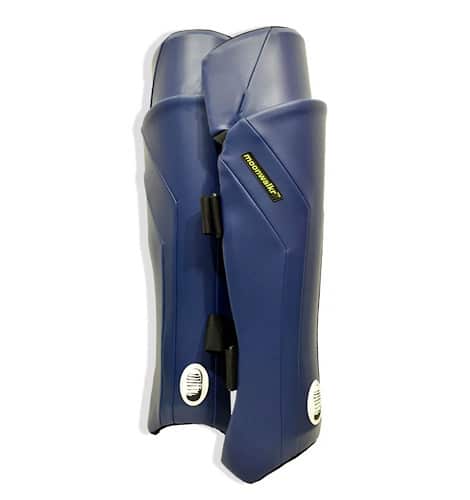 Moonwalkr EXOS Leg Guards - Navy
+ SUPER SLIM The slimmest leg guards ever made. Studies have shown that bulky pads have a severe negative effect on running speed.
+ Results in a shortened stride length and increased stride width, a running pattern that is not as efficient as the naturally evolved stride.
+ With Moonwalkr, your running speed improves by up to 3 yards for every run taken
+ STRONG A ballistic proof composite used to give the product its super strong character.
+ Moonwalkr shields you at speeds of 160 kph.
+ ULTRA LIGHT Moonwalkr pioneers the age of the super strong, ultra light gear. 40% lighter than traditional leg guards.
+ Men's Size - Ambidexterous- Suitable for both Right and Left Handed Batsmen.
---
---