Masuri T Line Titanium Cricket Helmet
Small men's 550-580mm.
Standard 580-610mm.
Large 610-640mm.

Model types:
Test – cloth covered helmet available with a titanium or a steel grille.
Legacy – non-cloth covered helmet available with a steel grille.
---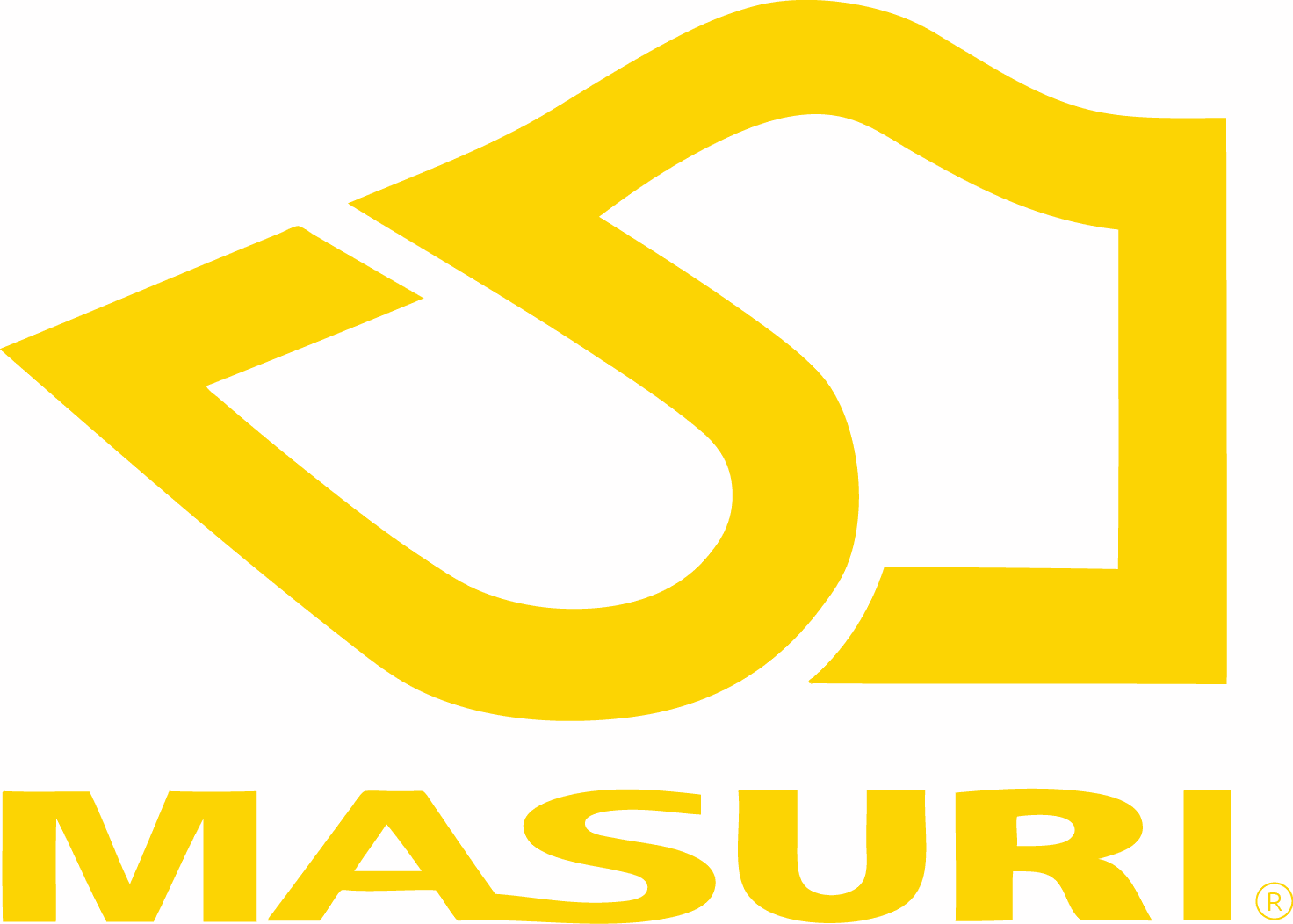 Masuri's cricket products are designed for cricketers by cricketers. Masuri is know for making best protective gear, especially cricket helmets. In 2019, Masuri joined forces with Sareen Sports to deliver the TON by Masuri range of cricket bats. Complimenting the new range of batting protection, Masuri wanted to complete their offering but without compromising their pedigree as protection specialists.

The official partnership between Masuri and Sareen Sports is a revolutionary move proving successful worldwide.
---
STATE-OF-THE-ART DESIGN AND ENGINEERING

BRITISH MADE

Single shell construction, provides an affordable and lightweight helmet.

Masuri Original Seires MK II (OS2) Cricket Helmet
The most widely used helmet in professional cricket
Designed and manufactured in England
A great way to catch your reader's attention is to tell a story. Everything you consider writing can be told as a story.
Great stories have personality. Consider telling a great story that provides personality. Writing a story with personality for potential clients will asist with making a relationship connection. This shows up in small quirks like word choices or phrases. Write from your point of view, not from someone else's experience.
Product description:
British designed and manufactured single shell protection, providing an affordable and lightweight helmet for the cricketer that prefers the old style, traditional Masuri helmet over our new, high tech Vision Series range.
Masuri combines modern manufacturing techniques and the latest technology in plastics, along with Masuri's traditional DNA in order to bring back the Original Series range. This was a favourite for many years with international players all over the world including; Brian Lara, Jaques Kallis, Brendon McCullum, Matthew Hayden and many more! Obviously, all new safety requirements are met and surpassed, as one would expect from Masuri.
OS2 utilises the soft cell foam front and back liners to contour to your head shape, ensuring a snug fit every time without the need for a cumbersome adjustor.
Compliant with BS 7928:2013
Masuri first started out in 1988 by manufacturing stainless steel grilles for cricket helmets. From these humble beginnings in Cape Town, we have grown to be the market-leading creator of cricket helmets which cater for players of all levels.
We lead the way in safety, engineering and design; making Masuri's helmets the preferred choice for cricketing professionals around the world. We are proud to deliver cricket helmets on a global scale which are comfortable to wear, look great and are – above all else – safe.
Masuri helmets boast innovative designs which have been subject to stringent testing. Our approach means that cricketers can be assured their helmet is of the highest quality, keeping them safe and comfortable at all times.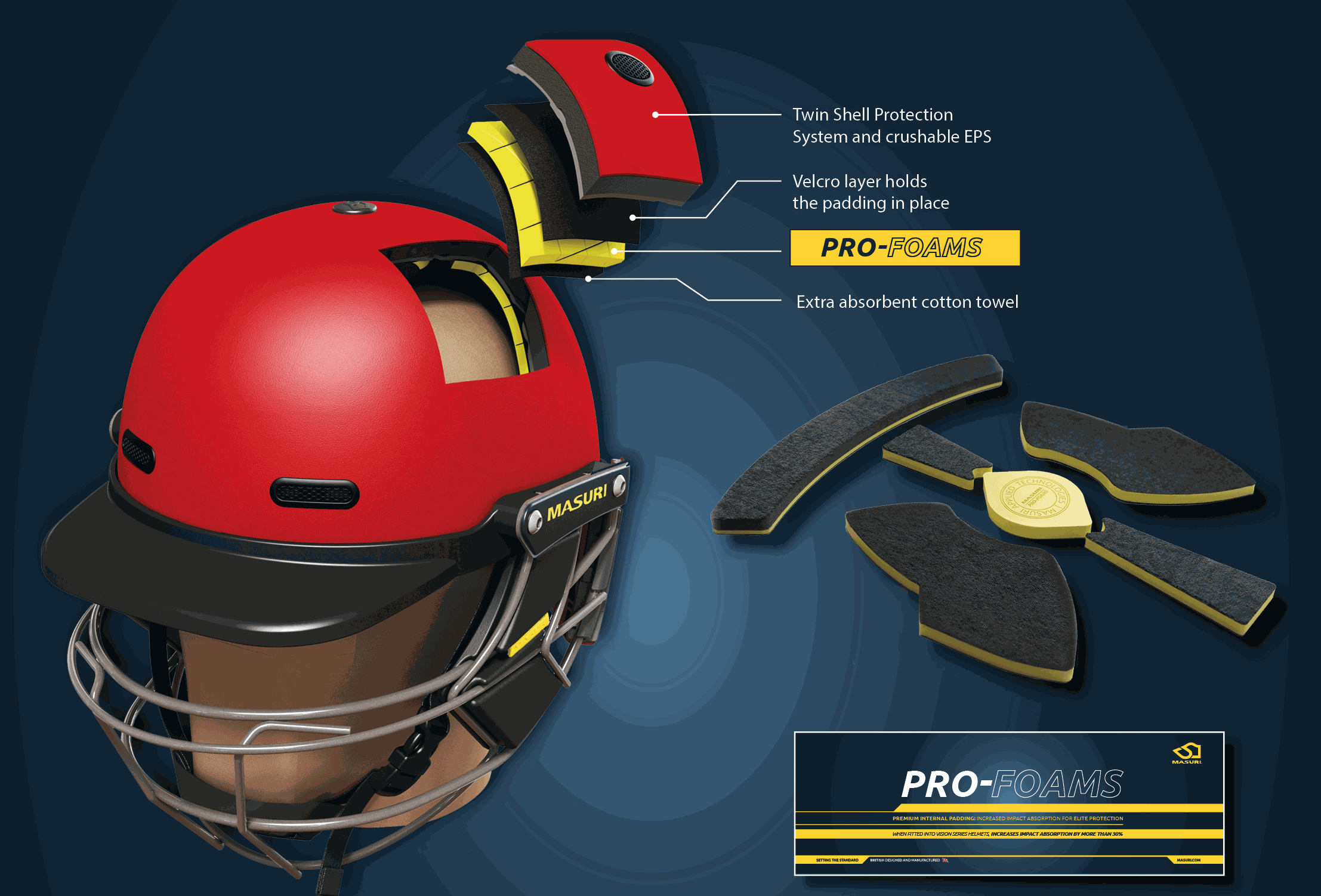 Increased Impact Absorption For Elite Protection
 When a Player is batting, his, or her head is vulnerable to the severe impact of a cricket ball. Designed and developed in the UK by Masuri Applied Technologies, Pro-Foams increases impact absorption by moderating and more evenly distributing the impact rom a ball. Pro-Foams are specially formulated, high-performance open-cell foam that is designed to absorb a greater amount of the energy transmitted from the impact of a cricket ball. This state-of-the-art technology provides advanced impact protection and comfort for the elite cricketer. 
Contouring, memory-like foam provides a more comfortable fit
Lightweight and low profile
Engineered with breathable, open-cell technology
Treated with Microban antimicrobial protection to help prevent the growth of bacterial that causes odours. 
SETTING THE STANDARD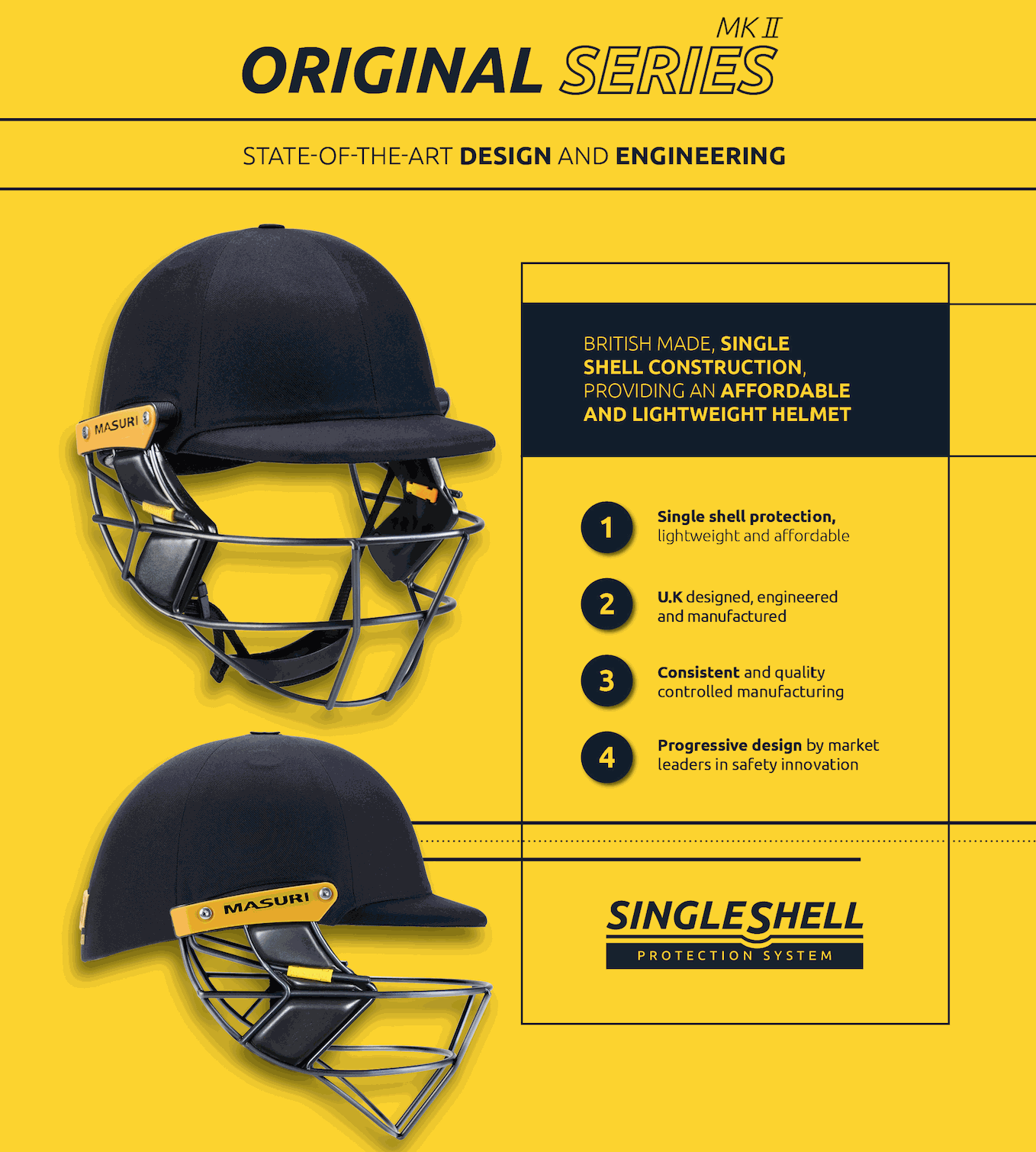 Most Trusted By Cricket Professionals

An innovative new range of cricket helmets which incorporate a number of features focusing on safety, comfort and design.
Color

Green

or

Maroon

or

Navy

or

Black

Size

Large

or

Medium

or

Small

Brand

Masuri