The Iconic Kahuna cricket bat has been the spearhead of the Kookaburra range for the last 16 years and is the classic Kookaburra bat shape.  It's powerful profile, big edges and world renowned graphics make it ideal for the stroke maker who likes to take control and lead by example.
MODEL: KAHUNA 200
CODE:

6B012

The Kookaburra Kahuna Lite  cricket bat, has been handmade using Premium Grade 4 unbleached English willow.

Confirms to MCC Law 5 - Match Legal.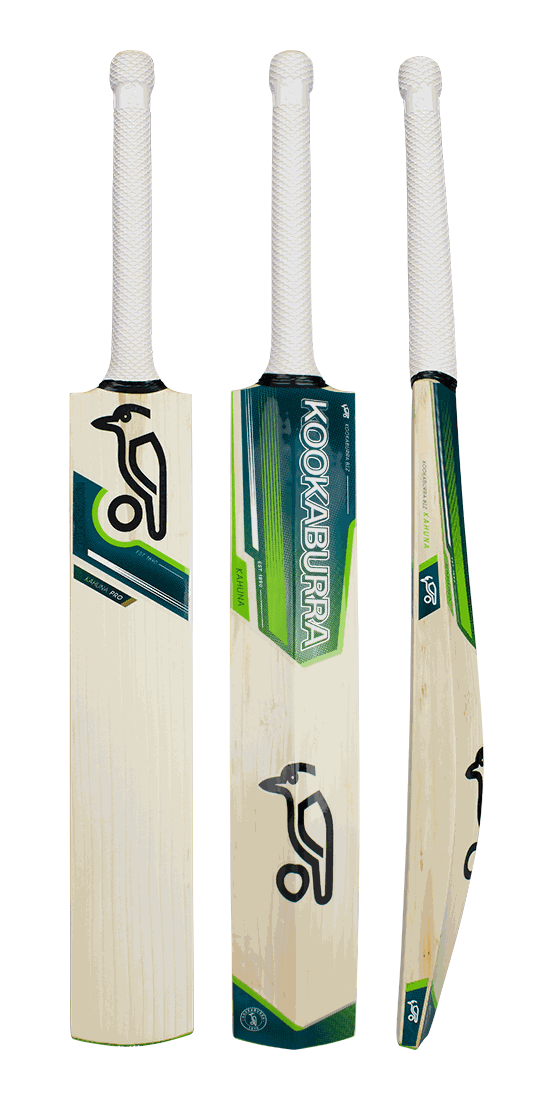 DNA:             
| | |
| --- | --- |
| Sweet Spot | Mid Blade (215mm to 235mm from toe) |
| Edge Profile | Rounded Edge - Thickness (34-38mm) |
| Face Profile | Curved |
| Spine Profile | Super Spine (62 to 67mm) |
| Scallop | Slight Concave (2-3mm) |
| Bow | Mid/Low Blade (11-12mm) |
| Handle | Oval |
| Grip | Snake |
| Weight Range | 2lbs 8 oz - 2lbs 10.5 oz |
| | |
A - Edge Profile

B - Spine Profile

Kookaburra's 'Super Spine' profiles adopt traditional shaping characteristics which operate in unison with the 'Big Edge' profile of the bat – creating a huge apex, with unrivalled amounts of power throughout the length of the blade and exceptional 'pick up'.

C - Sweet Spot

The position in the blade where performance is maximised. Kookaburra bats are engineered to maximise the size of the sweet spot, allowing the middle of the bat to be spread further across the blade meaning that off centre strikes perform better. 
D - Scallop

In the quest to maximise profile, using scallops either side of the spine allow the apex to be extended without dramatically increasing weight. Scallops also maximise edge profile which reduces rotation of the blade in off centre hits, minimising power loss.